Waupaca Fine Arts Festival launches new website
---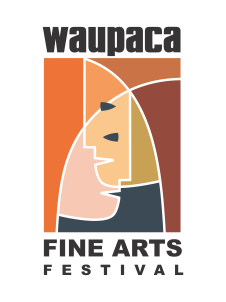 The Waupaca Fine Arts Festival launched a new website in early December, bringing together the history and the future of the organization with a modern look and feel and the unveiling of a new logo.
Learn more about the Fine Arts Festival on its About Us Page. The Fine Arts Festival consists of five primary events at this time — Waupaca Community Theatre, Waupaca Community Children's Theatre, Waupaca Community Choir, Waupaca Art Show, and the Art Show's sister event Live Art Loud.
The logo was designed by www.stocklogos.com and the website was designed and developed by Central Wisconsin web design company Contempo Creative of Plover. Contempo Creative received assistance from Fine Arts Festival board member Rocky Landsverk.
The new site allows Waupaca fine arts enthusiasts to look back at the organizations decades-long commitment to supporting the Arts in the community via slideshows, photo galleries and performer listings. More history will be added as its words and pictures are found.
The Waupaca Arts Event Calendar shows events from around the area, in addition to Waupaca Fine Arts Festival events. To submit an event to our calendar, use the Contact Form. Also use the Contact Form to ask questions of any particular event's managers.